Conference Program
---
Room A

The law of the jungle: the impact of recent postal legislation
The law of the jungle: the impact of recent postal legislation
The panel will consider elements of the new legislation and their impact (two panelists per issue. The unresolved issues - the lightning round, the golden rule - everyone pays for your mail and mandates, the optimal requirements for performance reporting, the sale of non-postal products, OPM fund management versus fund self-management, resolving the issue of full cost accounting, the OPM's conflicted role in pension fund management; Treasury loan reforms, lifting the US$3bn annual borrowing limit (and eliminating unnecessary borrowing), enlarging the US$15bn cap on borrowing, repayment of current loans from the prefund; postal borrowing and current debt repayment from funds, prefunding, full cost attribution, binding arbitration; and leveling the playing field of international parcel shipment.
Jim Sauber
Chief of Staff
National Association of Letter Carriers (NALC)
USA
David Williams
Former vice chairman, board of governors
US Postal Service
USA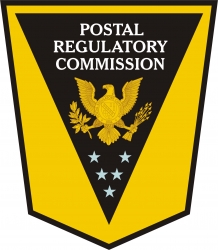 Michael Kubyanda
Chairman
US Postal Regulatory Commission
USA

Paul Steidler
Senior fellow
Lexington Institute
USA
Moderator:
Ann Fischer, vice chairman, Postal Regulatory Commission
The e-commerce hangover

Tony Sciarrotta
Executive director and publisher
Reverse Logistics Association
USA
According to the NRF, 2021 retail returns represented 16.6% of total retail sales compared with 10.6% in 2020. As the number of returns grows, so do the costs associated with them. Returns are no longer the 'dark side' of the supply chain. Instead, retailers should embrace a well-managed returns process to deliver a great customer experience and competitive edge while managing the costs. In this session, we'll share best practices in returns management and how to identify how much returns are costing your organization. In addition, we'll share tips on how to use returns to your advantage.
Discovering opportunities for better sustainability in reverse logistics

Chuck Fuerst
Vice president of marketing
ReverseLogix
USA
Supply chain sustainability is a popular topic, but it's typically centered on forward logistics. Learn how reverse logistics technology can manage the entire product returns process according to sustainability goals and priorities. Workflows can be configured to reflect priorities such as recycling or strict parameters for disposal. Return-to-vendor capabilities set rules for consolidating return shipments, saving on freight costs and transportation emissions. Customers can be encouraged to avoid shipping and instead return items to a local partner with return-on-behalf-of capabilities. Reverse logistics is a critical part of a sustainable supply chain, helping companies execute their goals and back up their sustainability claims.
Room A

The mail must get through: building a customer-centric middle mile
The mail must get through: building a customer-centric middle mile
The presentation will consider the following: If the postal service was building its network and transportation system for the first time, what would it look like for commercial and single-piece optimization? How would the plants be designed and positioned? How would the network interface with downstream entry? Would you make the system more simple or more complex? How would pricing work? What would the next evolutionary step for workshare look like? What would the role of more sortation delivery of local mail be, given advances in DPS capabilities at post offices or even delivery vehicles? What is meant by sorting to the light and what would it mean for network design? Are there other technologies that the postal service should consider integrating into its system or in the case of the FSS, should remove from plants?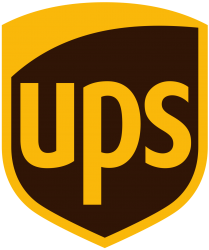 Jessica Lowrance
Vice president, US postal policy
UPS
USA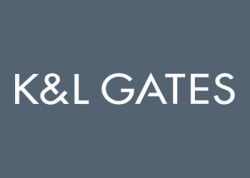 Michael Scanlon
Practice area leader - policy and regulatory
K&L Gates LLP
USA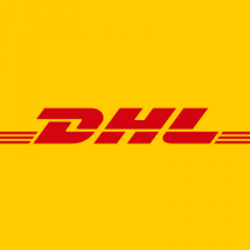 Bruce Marsh
Director, corporate public affairs
DP-DHL Americas
USA
Moderator:
Tammy Whitcomb, inspector general, United States Postal Service
Room A

Stormy Weather: Global Postal Trends.
The New Delivery Reality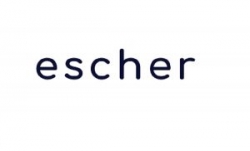 Brody Buhler
Chief executive officer
Escher
USA
Escher's annual Future of Post research provides insights from over 200 executives in the industry representing over 74 countries. Brody will highlight key findings from the research combined with trends and analysis from the industry to give delivery organizations a clear path to success in the new delivery market.
tbc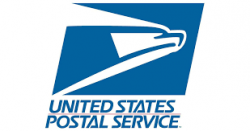 Ron Stroman
Governor
United States Postal Service
USA
tbc
Imagining the future of delivery and logistics

Moses Ma
Managing partner
FutureLab
USA
Blockchain, crypto, sensors, digital twins, big data, physical internet and quantum computing technologies will form a cascade of digital revolutions that will build into a sweeping digital transformation of the postal, logistics and delivery industries. Just as decentralized finance (DeFi) is transforming financial services, decentralized delivery (DeDe) could shift the industry into a brighter, more profitable and optimized tomorrow. This presentation will provide a conceptual map for navigating the vast and undiscovered territories of the information revolution. But to surf these waves of digital disruption, businesses will need to learn how to adapt and innovate more rapidly than ever.
Emerging Robotic Technologies that Solve Real World Problems Can Drive Value for Retailers and their End Consumers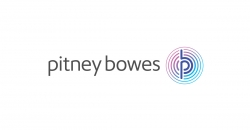 Stephanie Cannon
SVP, head of global platform & network
Pitney Bowes
USA
Ecommerce fulfillment and logistics is full of challenges. From labor wage pressures and staffing shortages, the need for speed and quality to the end consumer, flexibility for changing profiles, and capacity constraints in warehouse and transportation due to increased consumer demand, retailers need to find the most effective way to automate operations. Robotics in your fulfillment and logistics operations can not only deliver that value by giving retailers unique ways to solve real world problems but provide significant competitive advantages.
Addressing middle-mile strategies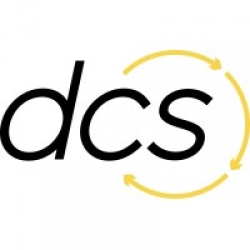 Satyen Pathak
Account executive
Designed Conveyor Systems
USA
The presentation will define the middle mile versus the final mile, and outline strategies and technology that may be utilized.
Third Party Fulfillmet Solutions
Maintain a competitive e-commerce advantage with 3PL automation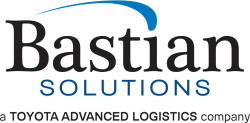 Alex Haines
New business development specialist
Bastian Solutions
USA
Automation in the world of third-party logistics (3PL) has unique considerations. Global market changes in supply chain networking have amplified the need to have an agile supply chain. With an increasing number of technology options available, having an expert integrator to analyze your business objectives can help you find the ultimate solution. This presentation reviews the pros and cons of in-house fulfillment versus using an experienced 3PL. Bastian's experts will also navigate you through considerations like improved order accuracy, faster fulfillment, longer facility uptime and highly integrated software solutions to make your network more efficient and reduce pain points.
Third-party fulfillment – trends and opportunities for merchants

Dr Steven Rifai
General manager
Auctane
USA
Third-party fulfillment garnered a great deal of attention during the pandemic. Having long been a tool for shippers when volume became unwieldy, it is now being used to locate inventory closer to end consumers, among many other reasons. This session will explore the growth of fulfillment providers, trends to watch in 2022 and beyond, including micro-fulfillment, kitting/bundling, local delivery/same day, how to segment inventory for the right channels and a host of other trends, as well as the criteria shippers should use when selecting a fulfillment provider.
Room B

Startup and Innovation Session
Startup pitches
• Five or six startups present their solutions • Pitch about five minutes followed by Q&A (five minutes) with a small expert panel (about three industry experts such as heads of innovation, strategy or operations • Interactive session with lively discussions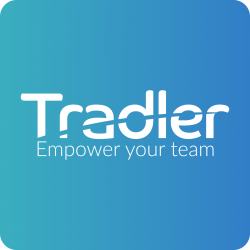 Jasper Deprez
CEO & co-founder
Tradler
Spain

Lora O'Toole
VP - business development
Dronedek
USA

Edward Shelton
Vice president of business development
ThorDrive
USA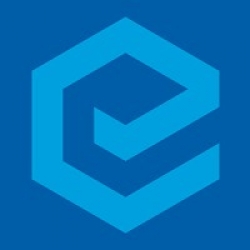 Irina Filippova
Chief Operating Officer
Electrada LLC
USA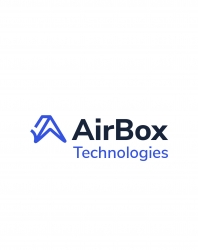 Brandon Pargoe
AirBox inventor and co-founder
AirBox Technologies
USA
Moderator:
Bernhard Bukovc, chairman, Postal Innovation Platform
Driving innovation – the ideal innovation architecture
The presentation will discuss how the innovation department/unit is integrated into the organization (mandate, architecture, etc); sourcing of innovation through startups; from sourcing to implementation – success criteria and risks; in-house-developed innovation versus startups or other external partners; advantages and disadvantages of being an investor or partner.
Ben Perlson
Robotics & automation lead
DHL Americas Innovation Center
USA
Naashom Marx Marx
Director of strategic innovation - advanced mobility
CVG International Airport
USA
John Callan
CEO
Ursa Major Associates LLC
USA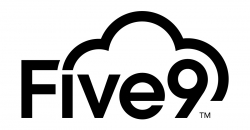 Andrew Kelley
VP of Corporate Development & Venture
five9
USA
Moderator:
Bernhard Bukovc, chairman, Postal Innovation Platform
Room B

New Technologies and the Transformation of the Supply Chain
The transformation of supply chains advances with high speed. Postal, logistics companies and retailers are transforming their processes and operational tools. The transformation, digitization, and automation of processes starts with the manufacturer or the entry of an item into the chain, changes sorting and transport as well as loading of vans, and brings new efficiencies to the delivery process. Digital transformation, data and automation are the key drivers for tomorrow's logistics and supply chain solutions. Panelists will discuss the opportunities, new technologies and challenges which will define the transformation of the industry.
Panel: New Technologies and the Digitization of the Supply Chain
Postal and logistics companies are transforming their processes and operational tools. The digitization of processes starts in the post office, changes sorting and transport and loading of vans and brings new efficiencies to the delivery process. Digital transformation, data and automation are the key drivers for tomorrow's postal and logistics solutions. Panelists will discuss the opportunities, new technologies and challenges which will define the transformation of the industry.
Oliver Brandl
Customer integration
Graphmasters GMBH
Austria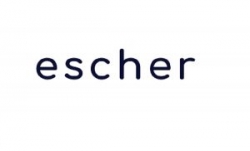 Brody Buhler
Chief executive officer
Escher
USA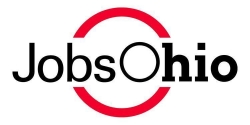 Tim Sweeney
Sector Director, Advanced Manufacturing and Aerospace
JobsOhio
USA
Moderator:
Bernhard Bukovc, chairman, Postal Innovation Platform
Room B

Robotics and Automotion Innovations
Robotic induction of parcels and label detection for smart packaging

Herbert ten Have
CEO
Fizyr
Netherlands
Autonomous picking of parcels from bulk is Fizyr's specialty, successfully performed for years. From white-on-white small envelopes and letterbox parcels to big boxes and overlapping bags of 32kg, we robustly detect non-conveyables, find the labels and place them correctly on the infeed of any sorter. Thanks to our deep learning algorithms, we can even pick directly from 3D bulk on a conveyor.
Approachable last-mile automated sortation – safe, quiet, scalable, efficient

Brad Gossard
Global general manager – RegalRexnord Modsort
RegalRexnord
USA
As intralogistics package volumes increase dramatically each year due to the impact of e-commerce coupled with manpower shortages and safety concerns, unit material handling applications continue to search for automated package diversion and sortation solutions. Sophisticated fixed automation sortation solutions for large facilities exist today but most of the last-mile applications remain manual. Converting manual package diversion or sortation to an automated solution across a wide variety of package types, sizes and weights is problematic. We will discuss the last-mile sortation application needs with an eye to throughput, safety, scalability, condition monitoring and efficiency.
The T.A.L.E. – four factors that could save you millions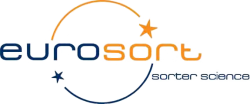 Scott Eisenberg
Regional sales manager
EuroSort
USA
The T.A.L.E. of automated sortation can largely determine the success of your organization. Throughput, Accuracy, Labor and Efficiency. Whether you are a first/middle/final-mile carrier, 3PL, retailer or running an e-commerce operation, you want to optimize the T.A.L.E. factors to fit the story of your organization. We will discuss each factor and show you when, where and why you can expect improvements in each as a result of automating your parcel sortation. We will then analyze the ROI of an investment in this type of technology, so you have the tools to start analyzing the T.A.L.E. for your own operation.
AI robotics in the real world: addressing real-world production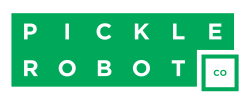 Ariana Eisenstein
CTO
Pickle Robot Company
USA
The warehouse dock door and floor are very different from laboratory environments. Robotic systems deployed in the real world need to handle a wide variety of production volumes, timing and variability while still being easy to use by frontline warehouse associates. In this presentation, we walk through several real-world examples demonstrating Pickle Robot's unique approach to addressing the various types of scenarios when parcels are handled sub-optimally, known as exceptions.
Launch your own international e-commerce shipping service with one API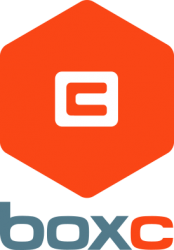 Chad Schofield
Chief digital officer and co-founder
BoxC
USA
Amazon is poised to become the largest US package delivery carrier by early 2022. "These things don't happen overnight," said Dave Clark, CEO of Amazon's worldwide consumer business. "We've been building the logistics infrastructure, the technology platform that drives it, for two decades now." BoxC's e-commerce logistics management platform empowers e-commerce businesses in logistics and retailing to take control of package delivery much like Amazon has, but without the investment in infrastructure and technology. Learn how e-commerce businesses can launch their own package delivery service, internationally and domestically, in 20 days rather than 20 years.
tSort3D Innovates eCommerce Order Fulfillment for Customers

Mike Futch
President and CEO
Tompkins Robotics
USA
Tompkins Robotics launches the innovative tSort3D. This solution expands the capabilities of the tSort product suite by significantly multiplying the destination density and volume. tSort3D can be integrated into the existing tSort solutions, allowing delivery to thousands of sortation destinations from any point of induction into a much smaller footprint. Further, tSort3D can handle the widest range of product compared to other automated sortation solutions. Finally, tSort3D is modular adhering with the Tompkins Robotics passion to deliver adaptive, flexible, quickly deployed, low-cost solutions that our customers can implement quickly and grow and change as their operational requirements evolve.
Nine strategies to cut packaging costs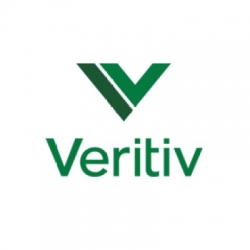 David Rose
Marketing manager
Veritiv
USA
Your packaging cost is made up of much more than just the cost of your materials. Before you create a strategy to cut costs, it's important to get a clear understanding of the bigger packaging picture. Look beyond the box. Then you can start to understand how you can reduce costs in the long term instead of making short-term – and often short-sighted – efforts to cut costs. For example, through SKU consolidation, waste reduction, automation, package design and more.
E-commerce has evolved – the intersection between WMS and sorter automation

J P Thorpe
Director of business development - parcel solutions
BlueCrest
USA
Fulfillment and third-party logistics providers are looking to counter the rising costs of labor and carrier rate hikes while gaining more control over delivery timeframes and visibility. There are opportunities to accomplish both in the last mile, but one main consideration is the operational complexity of adding new data flows, processes and reporting. Sorter automation can apply shipping business logic independent of the warehouse system, using data output from the WMS for the collection of parcels, to sort items into an optimized workflow, including labeling and manifest preparation.