Conference Program
---
Room A

In the clearing stands a boxer: the future of parcel shipping and e-commerce
In the clearing stands a boxer: the future of parcel shipping and e-commerce
This presentation will consider the following questions: What are the forces and commercial currents that will determine the demand for e-commerce fulfillment in a post-covid world? Which will energize growth? Which could result in smaller demand? What can be done to avoid risks and optimize opportunity? What are the various outcome scenarios given this business environment and customer demand? Which do you predict is most likely? What will influence the velocity of change (its speed and direction)? What will be the impact of such outcomes on the world of e-commerce and the coming world of the metaverse?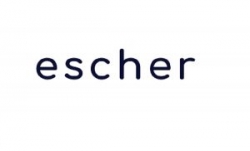 Brody Buhler
Chief executive officer
Escher
USA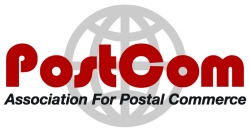 Michael Plunkett
President and CEO
Association for Postal Commerce
USA
Moderator:
David Williams, former vice chairman, board of governors, US Postal Service
Room A

The high price of loving you: command and control for postal pricing
The high price of loving you: command and control for postal pricing
What is the problem with the manner in which postal pricing is set and overseen? What alternatives do you see for postal pricing that support customers yet enable a sustainable postal service? What is the next logical evolutionary stage for setting postal prices? The presentation will address these questions and more.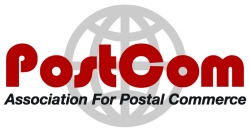 Michael Plunkett
President and CEO
Association for Postal Commerce
USA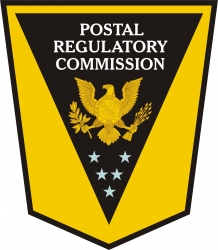 Robert Taub
Commissioner
Postal Regulatory Commission
USA
Rafe Morrissey
VP, Public Affairs
Greeting Card Assoc.
USA
Moderator:
Larry Buc, president, SLS Consulting, Inc
Room A

Big Data Solutions
Delivery Data: A Competitive Tool for the Integrated Customer Journeys

Dana von der Heide
Founder & chief commercial officer
Parcel Perform
Germany
The e-commerce boom has shifted global customer expectations and market leaders like Amazon have shown how critical it is to prioritize the delivery experience. Businesses can stay competitive by using powerful delivery data insights, real-time performance reports and accurate delivery promises to differentiate with the best customer experience after checkout. In this session, we discuss how extensive carrier mapping and streamlining last mile, order and warehousing events will help businesses create better personalized delivery experiences for customers. We will leverage case studies of leading brands who have derived actionable insights from standardized delivery data to achieve a higher customer satisfaction.
Impacts of Import Taxation Changes on U.S. Export

Devin Knight
Sr. director, operations & logistics
GlobalPost
USA
We will start with a brief overview of recent and past tax changes on imports and then we will share data from a recent study of our over 50,000 active U.S. exporters using GlobalPost today. The study will provide insights on of our shipper habits to see what the real impacts of the import tax changes over the past few years. Aside from our data on shipper habits we will also share common shipper complaints and thoughts regarding how these changes will impact the future of U.S. exports.
Parcel negotiation advice from former carrier executives

Mike Erickson
CEO
AFMS
USA
This presentation will offer expert carrier contract negotiation advice that will reduce your shipping costs. Many changes are happening today with UPS, FedEx, DHL and TNT and the levels of complexity surrounding today's contracts. Gain valuable insight to negotiate better transportation pricing contracts and manage carrier contract changes. Learn how you can achieve best-in-class pricing and reduce overall shipping costs by 15-25%. You will walk away from this informative session with a new perspective on how to negotiate with the carriers.
Room A

Connecting the dots
"Connecting the Dots" – Providing Full Supply Chain Visibility
5-10 minute intro about the challenge of providing full visibility to all parties of parcel movement along the entire supply chain Panel of up to 4 experts will analyze technical challenges, examine state-of-art methodoligies and propose new solutions Interactive session with lively discussion

Amir Khaleghi
Co-Founder and CEO
CurbHub
USA

Tony Sciarrotta
Executive director and publisher
Reverse Logistics Association
USA
Oliver Brandl
Customer integration
Graphmasters GMBH
Austria
Moderator:
John Callan, CEO, Ursa Major Associates LLC
Room A

Cross-border challenges and opportunities
Cross-border challenges and opportunities
Based on the PIP Cross-Border Report 2021 (published in February 2022), panelists will present and discuss current challenges for providing a 'seamless' cross-border service to their customers, and discuss new market opportunities for cross-border business as well as solutions to cope with new legal requirements. They will focus on new cross-border requirements and challenges; how postal and logistics companies can provide a seamless solution (focusing on e-commerce market needs); new solutions and technologies that will help to seize market opportunities.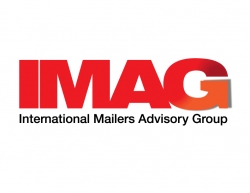 Kate Muth
Executive director
International Mailers Advisory Group (IMAG)
USA

Michael Pakula
CEO and Co-Founder
BoxC
USA
Moderator:
Bernhard Bukovc, chairman, Postal Innovation Platform
Crossing the Threshold – Getting the Goods into the Customers' Hands
5-10 minute intro about the problem of "porch piracy," its high cost to industry, merchants, service providers and negative impact on customer experience (CX); and the need to actually get the goods into the customers' hands Panel of up to 4 experts in criminology, security technology and product design will analyze challenges and propose new solutions Interactive session with lively discussion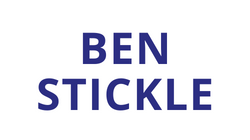 Dr Ben Stickle
Associate professor of criminal justice administration
Middle Tennessee State University
USA
Martin Nevison
Founder and CEO
Real Time Logistics
USA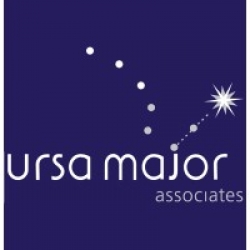 Glenn Lombino
Senior Consultant
Ursa Major Associates, LLC
USA
Moderators:
John Callan, CEO, Ursa Major Associates LLC
Moderators:
John Callan, CEO, Ursa Major Associates LLC
John Callan, CEO, Ursa Major Associates, LLC
Room B

Innovation and Sustainability Solutions for the Last Mile
Making the last mile more sustainable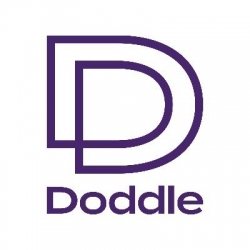 Michael Richmond
Chief commercial officer
Doddle
UK
Sustainability is the most important theme of our generation, and parcel carriers and postal organizations are spending millions in their efforts to make the final mile more sustainable. But with the incredible growth in e-commerce over the past few years, those organizations are struggling to contain the impact e-commerce is having on greenhouse gas emissions. This presentation takes a look at one significantly overlooked 'easy-win' in the sustainability debate and challenges those moving our e-commerce packages to do more.
The Green Last Mile - sustainablity through a fleet strategy
Dan Bourgault
CEO
The FRONTdoor Collective
USA
The ever growing need for first and last mile delivery has shippers looking to add sustainability as an important feature to draw more loyal and repeatable customers to their shopping experience. From the manufacturing of the products, to packaging, to the delivery to the frontdoor are all vecoming important things to consider for attraction and growing a customer base. There are many things to consider when shippers are looking for greener options to deliver beyond their customers expectations. Electric vehicles are not the only consideration. This presentation will cover all points including the debate of fleet vs gig driver network.
Sustainable retail: designing the future of commerce

Scot Case
VP, corporate social responsibility and sustainability
National Retail Federation
USA
As retailers race to decarbonize their businesses and to facilitate the decarbonization of their entire value chains, packaging creates a unique conundrum. Consumers, by far the most significant stakeholder for any retailer, are concerned about the environmental impacts of packaging even though, from a retail sustainability perspective, packaging is not the most significant impact. Learn how retailers are addressing consumer concerns while keeping their eyes on the broader sustainability issues important to investors, scientists and governments around the world.
Understanding the complex transformative journey required for full fleet electrification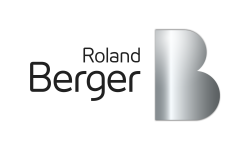 Rahul Gangal
Partner & leader, automotive and industrials canada, roland berger
Roland Berger
Canada
Roland Berger developed a full-fledged transformative decarbonization plan for one of the leading postal service providers for electrifying their entire vehicle fleet (14k+ vehicles). Phases of support included the selection of an appropriate BEV platform basis their usage requirements (considering market availability, vehicle performance, TCO evaluation, etc.), creation of a charging infrastructure plan, redesign of their vehicle procurement process and finally, design of their operational roll-out for the developed plan (scenario-based approach). As a part of the exercise, we also highlighted relevant non-fleet measures that can further support the client's overall emission reduction objectives.
Decarbonizing the last mile of delivery

Steve Hornyak
Chief revenue officer
BrightDrop
USA
Demand for global e-commerce is soaring as we order more online – from clothes to groceries – while expecting our deliveries to arrive faster than ever. Meanwhile, consumers increasingly want their packages to arrive at little cost to the environment. This explosive growth in online shopping is adding convenience to our lives but leading to a multitude of challenges for companies trying to keep pace with the demand, including dramatic increases in greenhouse gas emissions and congestion. This session will provide thought-provoking discussion on the trends shaping the future of e-commerce, and innovative solutions designed to tackle these challenges head-on.
Contactless smart delivery to your porch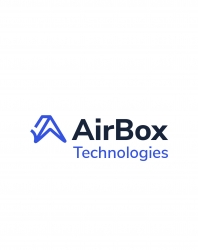 Brandon Pargoe
AirBox inventor and co-founder
AirBox Technologies
USA
Smart mailbox receptacles will control the security of your packages by bike, bot or drone. Free shipping days are behind us. The first wave of e-commerce was mostly about price, while the second wave is all about the customer experience. Eighty-four percent of a company's existing customers state that they won't return to the brand after one poor delivery experience. A negative order delivery experience will have an irreparable impact on your relationship with customers. Frustrated customers won't consider shopping with you again. Today's customers choose who to purchase from based on their overall experience.
Automation and the future of logistics/supply chain

Lora O'Toole
VP - business development
Dronedek
USA
From the beginning of the supply chain to last-mile logistics, autonomous systems can make the industry more sustainable, secure and efficient for businesses, employees and customers alike. With unprecedented +32% growth in e-commerce in 2020 largely due to the Covid-19 pandemic, the logistics industry is growing rapidly to keep up with demands. This talk will explore the broader impacts of electric vehicles (EVs), autonomous systems and smart infrastructure in the space to discuss how these technologies can make our lives simpler, safer and more connected.
Overcoming the challenges of the LAST MILE – It is not only about selecting the best suited service for the location, but also the right tech solutions to execute it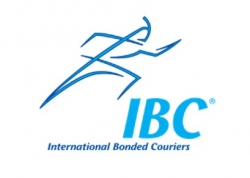 Mirja Nissen
Director of eCommerce Solutions
International Bonded Courier Inc.
USA
The idea of the presentation is to focus on the FINAL part of the transportation chain, also known as the LAST MILE delivery portion; and show which factors impact the service levels and ultimately a customer's experience, but also a business' margins and overall costs.
The Prime problem: how Amazon steals your market share and what to do about it

Jason Murray
CEO and co-founder
Shipium
USA
Join Jason Murray, former 19-year Amazon veteran, as he demystifies the secrets of Amazon Prime's biggest competitive edge: its last-mile fulfillment tech stack. Walk away with a plan to fight back as he arms you with the playbook to make your last-mile deliveries as fast and profitable as Prime.
What's next for last-mile fleets

Mark Thomas
VP - marketing and alliances
Ridecell
USA
Fleet automation is the next frontier for last-mile fleets. Automated roadworthiness checks and remedies, vehicle assignments with digital keys and self-securing vehicles when in service are all aspects of the digital transformation of last-mile delivery fleets.
Business, economic and safety impacts of autonomous deliveries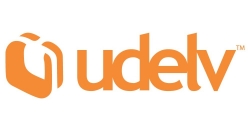 Ted Fagenson
Chief commercial officer
Udelv
USA
What are the business, economic and safety impacts of autonomous deliveries for B2B and B2B2C companies? Lower delivery costs associated with electric vehicles coupled with unmanned vehicles have the potential to create enormous value to a company's bottom line, but do the economics actually deliver? Are consumers accepting of this radical step forward, or will the reaction be "not in my neighborhood"? We will explore the quantitative and qualitative data gathered to date.
Simplifying driver safety for last-mile fleets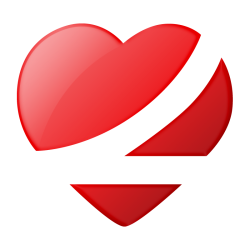 Ted Chen
Co-founder
LifeSaver Mobile
USA
Driver safety is a top pain point for last-mile fleets. With challenges like driver retention, the global chip shortage and limited budgets, it's even harder to move the needle on top issues like driver safety. Working with some of the largest last-mile fleets in North America, LifeSaver Mobile will explain how it helps last-mile fleets overcome these challenges to improve driver safety.