Products on Show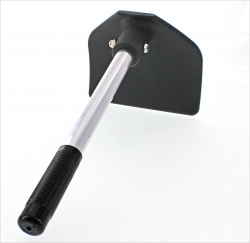 Globe Composite will showcase its Jam Break Tools and their ability to minimize mechanical downtimes, increase operational performance and enhance employee safety.

Whether a delivery company moves thousands or millions of packages, operational inefficiencies, product damage, unsafe practices and downtime can mean the difference between success and failure. Globe created the family of Jam Break Tools to address these issues by providing a lightweight, durable and ergonomic solution.

Made from Brandonite 1000-75D, Globe's Jam Break Tools can withstand the extreme wear and tear normally encountered at distribution centers, airports and warehouses. Thanks to this resilient material, operators can twist and turn the extremely tough Jam Break Tools without damaging or breaking them.
While designing better conveyor replacement parts, Globe's engineering team noticed that parcel and distribution centers were using bent metal makeshift jam pole tools or conduit pipes to unjam boxes on their conveyor and auto sorter systems. Sometimes the bent metal ends were welded or fastened and the sharp edges of the tool punctured the package or damaged the product. These heavy, unprofessional solutions cause product damage and are dangerous for employees. Jam Break Poles are a much safer solution than having staff use their hands to adjust packages inside sorting systems.

The company's line of Jam Break products is used by thousands of distribution centers, airports and parcel handlers across the world. Companies choose Globe Composite products because they are extremely durable and can handle a variety of package weights and sizes. In addition to its large and small models, the company offers an overhead roller model for reaching jams in overhead roller conveyors. The unique head easily fits between standard conveyor rollers to break up jams with ease. The durable molded head also features a tapered base to prevent damage to rollers.