Speaker Details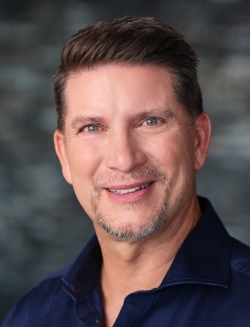 Steve Hornyak
Steve recently joined BrightDrop as chief revenue officer, responsible for developing the company's sales and marketing strategy, partnering with customers to grow a new delivery ecosystem. Before joining BrightDrop, he was chief commercial officer at Fabric, where he helped clients improve their logistics with automated micro-fulfillment centers. In addition to Fabric, Steve has held various executive and senior management roles with Symphony Retail, Trax Retail, Brickstream/Nomi (now Teledyne FLIR), Clarus, SQL Financials and PwC. He earned his bachelor's and master's degrees from Virginia Tech.
---
Presentation
Decarbonizing the last mile of delivery
Demand for global e-commerce is soaring as we order more online – from clothes to groceries – while expecting our deliveries to arrive faster than ever. Meanwhile, consumers increasingly want their packages to arrive at little cost to the environment. This explosive growth in online shopping is adding convenience to our lives but leading to a multitude of challenges for companies trying to keep pace with the demand, including dramatic increases in greenhouse gas emissions and congestion. This session will provide thought-provoking discussion on the trends shaping the future of e-commerce, and innovative solutions designed to tackle these challenges head-on.