Speaker Details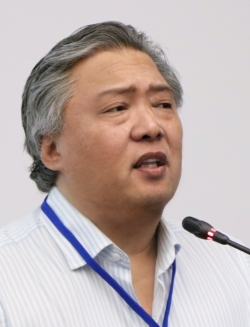 Moses Ma
Moses is a technology visionary and the managing partner at FutureLab, a strategic consultancy and venture incubator, where he works with senior executives at global organizations and promising entrepreneurs to sharpen and refine their innovation skills and strategies. He has been at the forefront of many exciting technology revolutions and praised as a business visionary in Time Magazine, the New York Times and other publications. Moses is a dynamic public speaker who has delivered entertaining and compelling keynotes at many global conferences. He is the author of Agile Innovation, Soulful Branding and the Blockchain Design Sprint.
---
Presentation
Imagining the future of delivery and logistics
Blockchain, crypto, sensors, digital twins, big data, physical internet and quantum computing technologies will form a cascade of digital revolutions that will build into a sweeping digital transformation of the postal, logistics and delivery industries. Just as decentralized finance (DeFi) is transforming financial services, decentralized delivery (DeDe) could shift the industry into a brighter, more profitable and optimized tomorrow. This presentation will provide a conceptual map for navigating the vast and undiscovered territories of the information revolution. But to surf these waves of digital disruption, businesses will need to learn how to adapt and innovate more rapidly than ever.