Speaker Details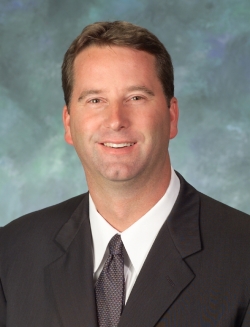 Mike Erickson
With an extensive background in transportation management and contract negotiations, AFMS president and founder Mike Erickson has been involved in the transportation industry for nearly two decades. He founded AFMS in 1992 after spending many years with Airborne Express as one of its top district managers. As the founder and CEO, Mike has overseen the growth of AFMS from a leading regional freight-consulting firm to a nationally recognized logistics consulting organization, with offices in key cities throughout the US and Europe.
---
Presentation
Parcel negotiation advice from former carrier executives
This presentation will offer expert carrier contract negotiation advice that will reduce your shipping costs. Many changes are happening today with UPS, FedEx, DHL and TNT and the levels of complexity surrounding today's contracts. Gain valuable insight to negotiate better transportation pricing contracts and manage carrier contract changes. Learn how you can achieve best-in-class pricing and reduce overall shipping costs by 15-25%. You will walk away from this informative session with a new perspective on how to negotiate with the carriers.