Speaker Details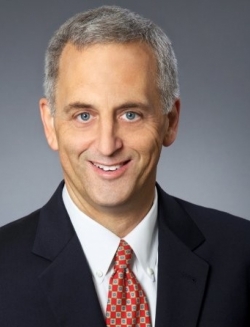 Paul Steidler
Paul Steidler is a senior fellow of the Lexington Institute who researches, studies, and discusses logistics and energy issues. He addresses financial and operational policies pertaining to the Postal Service, supply chains and transportation as well as energy supply and transmission matters. Steidler's work and views have appeared in such news outlets as The New York Times, Associated Press, The Washington Post, The Hill, and Bloomberg. Mr. Steidler is a magna cum laude graduate from Villanova University with a B.A. in Political Science and Honors. He resides in Herndon, Virginia.
---
Presentation
The law of the jungle: the impact of recent postal legislation
The panel will consider elements of the new legislation and their impact (two panelists per issue. The unresolved issues - the lightning round, the golden rule - everyone pays for your mail and mandates, the optimal requirements for performance reporting, the sale of non-postal products, OPM fund management versus fund self-management, resolving the issue of full cost accounting, the OPM's conflicted role in pension fund management; Treasury loan reforms, lifting the US$3bn annual borrowing limit (and eliminating unnecessary borrowing), enlarging the US$15bn cap on borrowing, repayment of current loans from the prefund; postal borrowing and current debt repayment from funds, prefunding, full cost attribution, binding arbitration; and leveling the playing field of international parcel shipment.