Speaker Details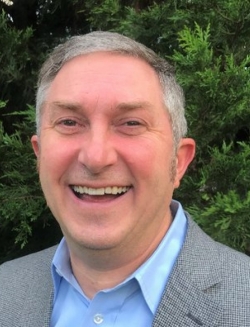 Scot Case
The National Retail Federation is the world's largest retail trade association. Scott leads NRF's Sustainability Council, supporting retailer efforts to use their businesses to make the world a better place. Scott has focused on the intersection of business, environmental and social concerns since the mid 1990s. With strategic leadership experience in the retail, restaurant and non-profit sectors and consulting experience at the White House, World Bank, US Environmental Protection Agency and governments around the world, Scott provides a system-wide perspective to help NRF members thrive in a rapidly changing future.
---
Presentation
Sustainable retail: designing the future of commerce
As retailers race to decarbonize their businesses and to facilitate the decarbonization of their entire value chains, packaging creates a unique conundrum. Consumers, by far the most significant stakeholder for any retailer, are concerned about the environmental impacts of packaging even though, from a retail sustainability perspective, packaging is not the most significant impact. Learn how retailers are addressing consumer concerns while keeping their eyes on the broader sustainability issues important to investors, scientists and governments around the world.