Speaker Details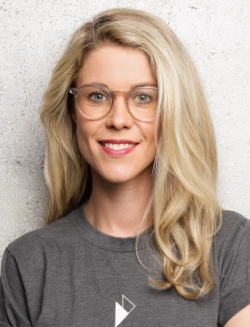 Dana von der Heide
Dana is the Founder and Chief Commercial Officer of Parcel Perform, the leading delivery experience platform for businesses covering 800+ logistics carriers worldwide. She leads the global go-to-market strategies and expansion efforts alongside the growth and commercial strategy within the company. The German-born entrepreneur and e-commerce logistics enthusiast worked in global strategy and regional business development roles for international logistics companies in Europe and Asia. Dana is a member of the distinguished eFounder Fellowship program by Alibaba, a network of international entrepreneurs and business leaders passionate about driving digital transformation. She also co-hosts the logistics podcast series 'The Logistics Tribe'.
---
Presentation
Delivery Data: A Competitive Tool for the Integrated Customer Journeys
The e-commerce boom has shifted global customer expectations and market leaders like Amazon have shown how critical it is to prioritize the delivery experience. Businesses can stay competitive by using powerful delivery data insights, real-time performance reports and accurate delivery promises to differentiate with the best customer experience after checkout. In this session, we discuss how extensive carrier mapping and streamlining last mile, order and warehousing events will help businesses create better personalized delivery experiences for customers. We will leverage case studies of leading brands who have derived actionable insights from standardized delivery data to achieve a higher customer satisfaction.