Speaker Details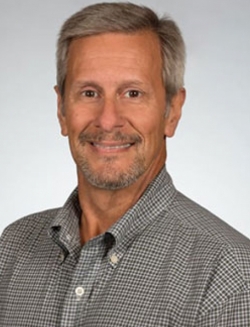 Mike Futch
Mike is the President, CEO and one of the original leaders that has created Tompkins Robotics and brought the tSort sortation system to life for global customers. tSort is the world's leading robotic, truly scalable, portable, and intelligently adaptable automated sortation system that is changing the way firms execute in their supply chains. He has been involved from day one in the evolution of this unique and innovative system. Mike has had a long, successful, prior career in the US Air Force and as a leader in consulting practices at several firms.
---
Presentation
tSort3D Innovates eCommerce Order Fulfillment for Customers
Tompkins Robotics launches the innovative tSort3D. This solution expands the capabilities of the tSort product suite by significantly multiplying the destination density and volume. tSort3D can be integrated into the existing tSort solutions, allowing delivery to thousands of sortation destinations from any point of induction into a much smaller footprint. Further, tSort3D can handle the widest range of product compared to other automated sortation solutions. Finally, tSort3D is modular adhering with the Tompkins Robotics passion to deliver adaptive, flexible, quickly deployed, low-cost solutions that our customers can implement quickly and grow and change as their operational requirements evolve.