Speaker Details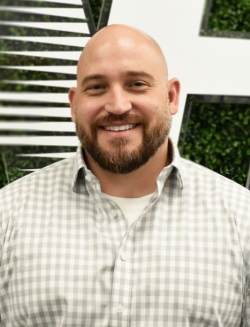 Zac Boehm
Zac Boehm, Vice President of Innovation and Technology at AHS, a Hy-tek Material Handling company, attended Ohio's Tiffin University and earned a Master's degree in Business Administration with a focus in Leadership. Zac has over 18 years of experience in applying industrial robots and innovative technology to automate facility processes. His career at AHS began in 2018 with a goal to build and grow the innovative technology department to focus on mobile robotics, goods-to-person solutions, robotic pick and place technology, and sortation systems. His mission continues of propelling AHS into an innovative integrator within the supply chain industry.
---
Presentation
How to innovate your fulfillment process
As a systems integrator, we specialize in implementing automated and robotic technologies to optimize the entire fulfillment process. From receiving and storing inventory to order fulfillment and shipment, we will discuss how we implement robotic solutions for top e-commerce companies. We will outline the specific technologies that can help you achieve higher productivity, lower labor costs and increase order accuracy, as well as define their optimal use cases to achieve the maximum ROI. Whether the technologies are being implemented in a greenfield or brownfield fulfillment site, fifty-thousand or one-million square-foot facility, we will identify the key factors for successful implementation.