Speaker Details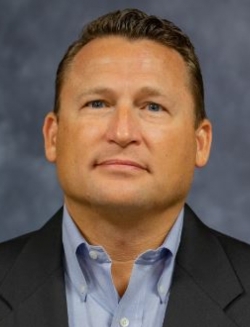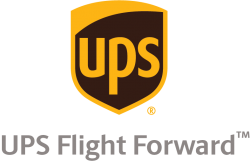 Jeff Luckett
Jeff Luckett is a founding member of UPS Flight Forward Inc., a whole owned UPS subsidiary incorporated on June 14, 2019, established to work with regulators to move the UAS industry forward. Jeff is the Head of UAS Strategy, RDT&E and Acquisitions functions for UPS Flight Forward. Prior to his current leadership role, Jeff's 30+ year career at UPS has covered several areas including UPS Airline Flight Operations, Industrial Engineering, Network Planning, Long Range Planning and Aircraft Acquisitions. Jeff has also held supporting roles with the UPS Airline Emergency Response Team, DOD CRAF Program and Humanitarian Air Relief Charters. Jeff served in the US Navy, holds a Bachelor of Sciences Degree from the University of Louisville and an MBA in Aviation from Embry-Riddle Aeronautical University.
---
Presentation
Innovation-driven UAS solutions for air transportation - UPS Flight Forward (UPSFF) overview
UPS was approached by the FAA in 2019 to participate in a program designed to inform regulation and test commercialization of the UAS industry. UPSFF partnered with the FAA and NCDOT on an integration pilot program (IPP) in North Carolina and played a key role in the formation of the new company and the path to airline certification. On March 26, 2019, UPSFF made history by launching the first revenue drone flight and regular UAS medical delivery service in the US at WakeMed Hospital in Raleigh, NC. On September 27, 2019, UPSFF became the first company to receive a Standard Part 135 Air Carrier Certificate for drone operations and made history again by launching its maiden Part 135 revenue flight at WakeMed Hospital. Since that time UPSFF has researched and evaluated hundreds of vendors and OEMs in the space. UPSFF has created a strategy to tackle three market segments that revolve around small, medium and large aircraft, focusing on efficiency, cost reduction and sustainability.