Speaker Details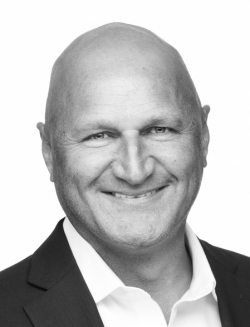 Jim Rimay
Jim Rimay is the President and CEO of Handheld US and has over twenty-five years of executive management responsibilities in the IT mobility market, focusing on business development, sales management, customer support, and professional services. Jim previously held the positions of Worldwide VP of sales and services at WalkAbout and DRS Technologies, and president of Getac, Inc. where he was responsible for leading the organization's strategic growth initiatives, operational restructuring, and developing innovative customer support models.
---
Presentation
Wearable ScanPrinter eliminates paper labels and improves efficiency in package sorting
Growing e-commerce and last-mile delivery coupled with labor challenges mean that package sorting facilities need more to be more efficient than ever. Learn how the world's largest package delivery company eliminated the need for paper labels and made its workers truly mobile in their sorting process. To bring you the wearable SP500X ScanPrinter, we partnered with the leading package delivery service. We developed a process and prototype, they field-tested and refined it – to create the SP500X, the only all-in-one, truly mobile scan-and-print device. Learn how to eliminate paper labels, increase efficiency and improve the accuracy of your sorting process.