Speaker Details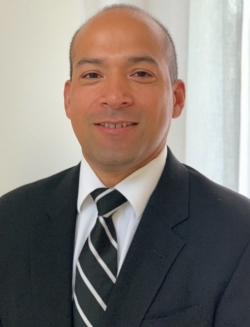 Jose Castañeda
Jose is Vice President of Business Development for Xos, a leading fleet services provider and OEM of Class 5 through Class 8 battery-electric vehicles and the tools to adopt them. Jose oversees the business development organization, leading a team of 80 professionals encompassing direct sales, dealership distribution and partnerships, aftermarket, and customer experience. Concurrently, Jose is an Advisor and Investor with Lane VC. Prior to Xos, Jose held senior sales and marketing roles at Honeywell and Cummins, Inc.
---
Presentation
Building the Connected Ecosystem for Electric Delivery Fleets
: In this talk, Jose will highlight how Xos is building the most connected ecosystem for electric delivery fleets with its proprietary vehicle offerings, charging infrastructure and services, and Xosphere™ fleet management platform. Xos is a fleet services provider and OEM of 100% battery-electric vehicles and has had vehicles on the road since 2018 with leading delivery fleets such as FedEx Ground Operators, Loomis, and UniFirst. The company's proprietary hardware and software create the most connected vehicle ecosystem available today.