Speaker Details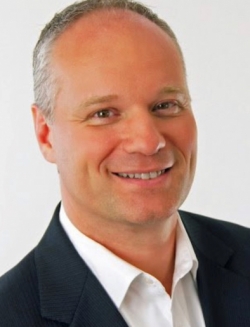 Shawn Winter
Shawn Winter is an entrepreneur with extensive mobile and wireless industry experience at Bell Canada, Symbol Technologies, Motorola Solutions and PiiComm Inc. In 2012, Shawn provided the principle thought leadership behind the conception and overall design of ShipTrack and then became CEO. Now, as part of The Descartes Systems Group, Shawn is the General Manager who oversees overall execution of the business unit's strategic plan with a keen focus on global business growth.
---
Presentation
Wearable ScanPrinter eliminates paper labels and improves efficiency in package sorting
Growing e-commerce and last-mile delivery coupled with labor challenges mean that package sorting facilities need more to be more efficient than ever. Learn how the world's largest package delivery company eliminated the need for paper labels and made its workers truly mobile in their sorting process. To bring you the wearable SP500X ScanPrinter, we partnered with the leading package delivery service. We developed a process and prototype, they field-tested and refined it – to create the SP500X, the only all-in-one, truly mobile scan-and-print device. Learn how to eliminate paper labels, increase efficiency and improve the accuracy of your sorting process.