Speaker Details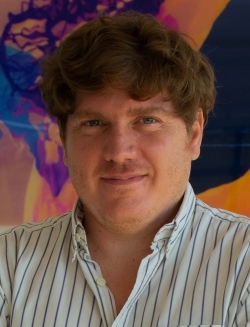 Nicolas Tabanera
With more than 18 years of experience in the international mail sector, direct marketing, and cross border e-commerce with extensive knowledge in postal administration including rules and regulations within the Universal Postal Union Members, he participated in the foundation and construction of MailAmericas. Nicolas started his career in MailAmericas in 2004, while studying economics at the Universidad de Buenos Aires (UBA). Eight years ago, having identified the opportunity to work with postal operators in Latin America and collaborate to make their service suitable for delivery of e-commerce packages, he promoted public-private agreements that gave rise to new logistical solutions for cross-border transport into Latin America. A pioneer in the development of tailored solutions for the Latin American market, MailAmericas allowed the largest marketplaces in the region to offer BtoC products from China in a way they never did before and continues to expand its coverage into Africa, Middle East, Southeast Asia, India, and Eastern Europe.
---
Presentation
Cross-border challenges and opportunities
Based on the PIP Cross-Border Report 2021 (published in February 2022), panelists will present and discuss current challenges for providing a 'seamless' cross-border service to their customers and discuss new market opportunities for cross-border business as well as solutions to cope with new legal requirements. They will focus on new cross-border requirements and challenges; how postal and logistics companies can provide a seamless solution (focusing on e-commerce market needs); and new solutions and technologies that will help to seize market opportunities.