Speaker Details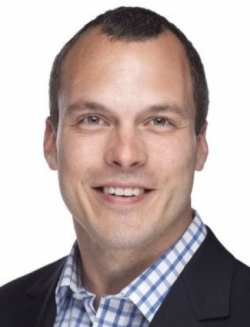 Derek Bealby
Derek Bealby joined AFMS from Dicom Transportation Group, as the VP of Sales and Customer Experience for the United States market. Derek brings extensive experience from Dicom including Regional Parcel, USPS Parcel Injection, International Parcel & LTL, Dedicated Freight, and LTL pricing. He was also the primary sales leader on the creation of Cross Border services to/from Canada. This experience broadened his technology, ERP, and client solutions expertise including the support with creating Dicom's shipping platform rivaling UPS and FedEx's proprietary technologies. Prior to joining Dicom, Derek was the Sr. Regional Manager of Sales for UPS in their Northeast Region. In this role, Derek was responsible for leadership of the sales organization for close to $100 million in annual sales. His major experiences were in Parcel, LTL, Mail Hybrid, and International Freight services, which Derek held responsibility for training, solutions, and pricing for these services. Derek has consulted for a broad range of customers and industries. His experience with start-ups to Fortune 500's with transportation budgets exceeding $250 million per year, provide his customers the intelligence needed to leverage additional value into their supply chains. His diverse transportation experience consists of small parcel, LTL, Postal, final mile postal delivery, and ocean/air freight solutions. In today's transforming transportation world, having a team player that has the inside knowledge of UPS, Regional Parcel, and the USPS pricing systems is an incredible advantage for his client's success. Derek holds an M.B.A from the University of Massachusetts-Dartmouth.
---
Presentation
Parcel negotiation advice from former carrier executives
This presentation will offer expert carrier contract negotiation advice that will reduce your shipping costs. Many changes are happening today with UPS, FedEx, DHL and TNT and the levels of complexity surrounding today's contracts. Gain valuable insight to negotiate better transportation pricing contracts and manage carrier contract changes. Learn how you can achieve best-in-class pricing and reduce overall shipping costs by 15-25%. You will walk away from this informative session with a new perspective on how to negotiate with the carriers.