Speaker Details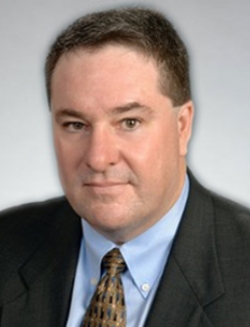 Wes Goode
Wes brings to Tompkins Robotics a diverse background in automation and logistics from both the public and private sectors. His role with Tompkins Robotics is the expansion of robotic technology into new and existing applications where it can produce favorable financial and operational results for customers. Wes' goal is to bring solutions to customers that create new opportunities for enhanced productivity and lower costs with sustainable results. Prior to joining Tompkins Robotics, Wes held several senior executive roles in FKI Logistex, Vanderlande Industries, and Knapp Logistics. He has over 20 years of diverse experience in airport, parcel, postal, distribution and fulfillment technology applications and operations. His responsibilities included, sales and business development, finance, engineering, supply chain, manufacturing, project execution and life cycle services. Wes has a B.S. in Engineering from Old Dominion University/Virginia Tech and an MBA from the College of William and Mary.
---
Presentation
tSort3D innovates e-commerce order fulfillment for customers
Tompkins Robotics launches the innovative tSort3D. This solution expands the capabilities of the tSort product suite by significantly multiplying the destination density and volume. tSort3D can be integrated into existing tSort solutions, allowing delivery to thousands of sortation destinations from any point of induction, enabling a much smaller footprint. Further, tSort3D can handle the widest range of products compared to other automated sortation solutions. Finally, tSort3D is modular, adhering to the Tompkins Robotics passion to deliver adaptive, flexible, quickly deployed, low-cost solutions that our customers can implement quickly and grow and change as their operational requirements evolve.