Products on Show
Hands-free barcode scanning
Opticon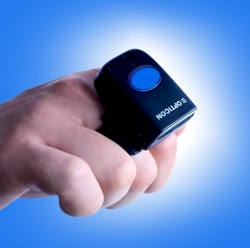 Opticon will showcase its new RS-3000 (a small, lightweight, Bluetooth 2D ring scanner) and other wearable, mobile, fixed mount and scan engine barcode scanning solutions that help companies increase productivity, safety and mobility.
---

Industrial Autmation's booth to check out the AK 300-EKO Autonomous Parcel Locker, developed in part as a solution to help cut delivery vehicle emissions, which continue to increase in line with the growth of ecommerce.
---
Unit load spiral conveyor
Ryson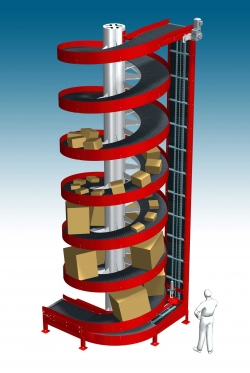 Ryson will be exhibiting its Unit Load Spiral Conveyor at the Package Fulfilment, Logistics and Delivery Expo in Cincinnati.
---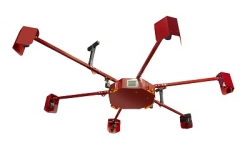 Rice Lake Weighing Systems will present its long freight dimensioning solution iDimension LTL XL and its tabletop dimensioning solution iDimension Plus.
---
Material handling automation and dimensioning
BÖWE SYSTEC Canada Ltd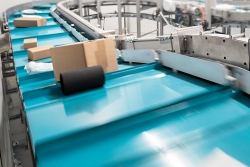 Böwe Systec's OptiSorter parcel and package sorting solutions address the complexities and demanding requirements of the e-commerce logistics, postal and parcel sortation sectors.
---
Order fulfillment robots
AHS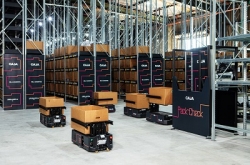 AHS, a Hy-Tek Material Handling company, commissions and integrates the Caja Robotics solution to automate the order fulfillment processes of its customers.
---
Optimizing parcel businesses with data analytics
Vanderlande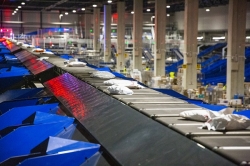 Parcel delivery companies across the world are dealing with high volumes due to the boom in e-commerce over the past two years.
---
Volume and cost optimization
MailAmericas
In its bid to optimize parcel volumes in distribution, MailAmericas finds numerous opportunities to continue innovating while minimizing costs to its clients, and will be presenting its standardized packaging solution and customizable sorting process at the expo.
---
An integrated automation platform
Sew-Eurodrive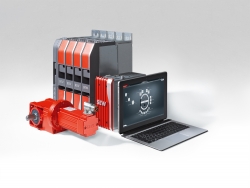 Sew-Eurodrive will present its flexible one-software, one-hardware automation platform, the Movi-C modular automation system.
---
Machine-learning delivery predictions
Parcel Perform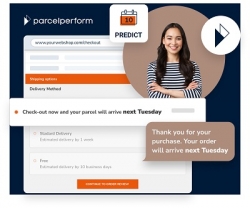 Parcel Perform's machine learning-enabled date-of-arrival prediction (DAP) engine analyzes historical data from millions of past shipments to predict the date of delivery with up to 98% accuracy.
---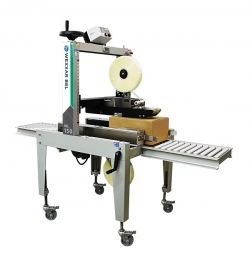 IPS Packaging & Automation will demonstrate the Sharp SX auto bagger and the Wexxar Bel 505 case former.
---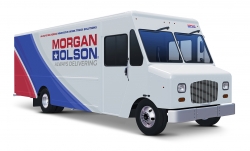 Morgan Olson, a subsidiary of JB Poindexter and Co, will display a new, smaller step van body with improved delivery efficiencies and ergonomics compared with cargo van and cutaway delivery vehicles.
---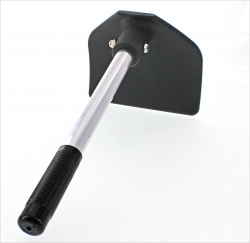 Globe Composite will showcase its Jam Break Tools and their ability to minimize mechanical downtimes, increase operational performance and enhance employee safety.
---
Going beyond dynamic routing
GIRO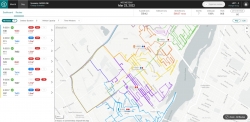 GIRO's GeoRoute dynamic planning and optimization software was designed to help postal operators throughout the entire process for their last-mile mail and parcel operations.
---
Expanding options for EV delivery
Workhorse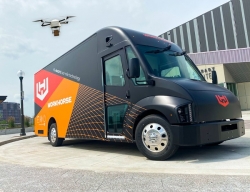 Workhorse is an electric vehicle (EV) manufacturer based in Cincinnati, Ohio. As it expands its offerings to provide flexibility for fleet managers and operators, it is looking forward to showing visitors the capabilities of its W750 and W56 EVs.
---
100% battery-electric vehicle
Xos Trucks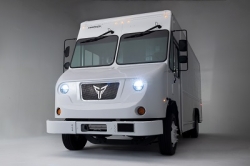 The Xos SV05 step van is a 100% battery-electric vehicle that has been purpose built for commercial use and designed to accommodate a variety of use cases.
---
Pitch-reducing chutes
EuroSort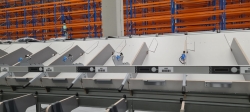 EuroSort's next generation of chutes have integrated pitch-reducing technology, which reduces the pitch (or length) of the chutes in tray-based sorters (such as push trays, cross trays, crossbelts, tilt trays, etc) by up to 40%.
---
Transfer and diverting station
Regal Rexnord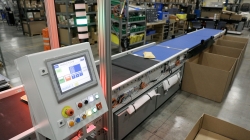 Designed to solve a range of increasingly challenging transfer and diverting problems that are complicating operations in distribution centers, particularly in retail e-commerce distribution, Regal Rexnord Corporation's ModSort roller-top belt mobile flats sorter will be on display at the show.
---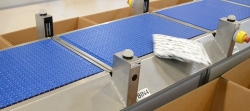 ATR will present RollerBall, a new package sorting system that is more flexible and inexpensive than many traditional sorters. New to the market in 2021, RollerBall is already a proven performer with an attractive ROI.
---
Shoe sorting system for a 24/7 warehouse automation operation
NPI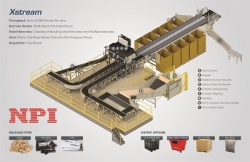 National Presort (NPI)'s Gen3 Xstream high-speed shoe sorting system has been specifically designed for the rigorous requirements of a 24/7 warehouse automation and fulfillment operation.
---
Bagger machines with sustainable packaging
PAC Machinery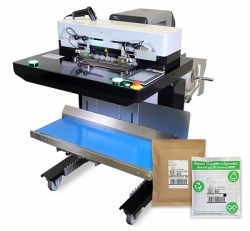 Visitors to the expo will be able to see PAC Machinery's three top-selling automatic bagging solutions designed to reduce shipping costs by right-sizing bags, eliminating excess bag materials and reducing material usage.
---
A last-mile ecosystem for maximized productivity
BrightDrop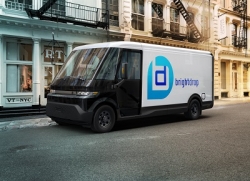 BrightDrop will showcase its EV600 vehicle, its EP1 cart and a cloud-based software platform. The EV600 is a long-range, all-electric light commercial vehicle designed with city deliveries in mind.
---