Speaker Details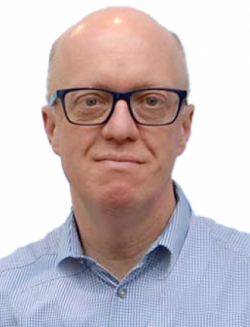 Gary Winter
As Quadient's Vice President of Global Strategic Initiatives Gary Winter is passionate about Last Mile solutions that drive efficiency and improve the customer experience locally and across the globe. A parcels industry veteran with over 20 years' experience in mail and e-commerce home delivery he has worked with several major carriers and major industry suppliers worldwide. Prior to Quadient, Gary was the parcel services director at PayPoint where he ran the Collect+ network of over 7,000 PUDO locations and oversaw the transition from single carrier business to a fully carrier agnostic player, securing partnerships with eBay, Amazon, FedEx and DHL.
---
Presentation
Returns: how tech & open networks can help
Everyone – customers, retailers, small business shippers, carriers – can all agree that e-commerce returns are a major and growing problem. From the customer's perspective, there are a lot of options which can be confusing, overwhelming and down-right annoying when you have multiple returns at the same time, often with a less than great customer experience. Learn how the industry can solve this problem from the point of view of the customer by embracing an open network of returns. The speaker will share customer stories and current practices, and discuss the technology that exists today to support an open network for returns.