Speaker Details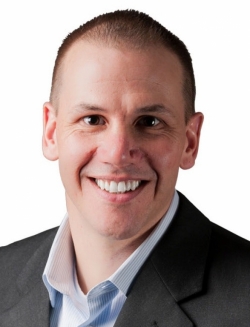 Chuck Fuerst
Chuck Fuerst is an accomplished marketing leader with an impressive history of driving sales growth in both product and service-oriented organizations. Chuck currently serves as Vice President of Marketing at ReverseLogix where he leverages his 20+ years of experience in marketing and product management to help ReverseLogix achieve market leadership and rapid growth in the returns management system (RMS) space. Before joining ReverseLogix, Chuck served as the director of product marketing at Plex Systems, a SaaS-based ERP platform. Prior to Plex Systems, he was vice president of marketing for 3Gtms, a hypergrowth transportation management system (TMS) start-up, led product strategy for HighJump (now Körber), and held marketing leadership positions at Lawson Software (now Infor) and RSM.
---
Presentation
Discovering opportunities for better sustainability in reverse logistics
Supply chain sustainability is a popular topic, but it's typically centered on forward logistics. Learn how reverse logistics technology can manage the entire product returns process according to sustainability goals and priorities. Workflows can be configured to reflect priorities such as recycling or strict parameters for disposal. Return-to-vendor capabilities set rules for consolidating return shipments, saving on freight costs and transportation emissions. Customers can be encouraged to avoid shipping and instead return items to a local partner with return-on-behalf-of capabilities. Reverse logistics is a critical part of a sustainable supply chain, helping companies execute their goals and back up their sustainability claims.