Speaker Details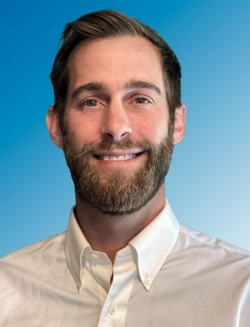 Blake Knisely
Blake Knisely is the Regional Sales Manager for the Mid-Atlantic territory at PAC Machinery, a leading manufacturer of flexible packaging equipment and materials. Blake specializes in helping clients identify process and workflow pain points and strategically works to define solutions that ultimately increase and maximize productivity. Leading with a hands-on, customer centric approach, Blake has exceptional insight into the challenges that businesses across all verticals have with their packaging process and the solutions PAC Machinery manufactures. Blake has a Bachelor of Science Degree in Business Management from Purdue University.
---
Presentation
Automatic bagging machinery solutions for e-commerce/fulfillment + a new solution for curbside recyclable paper mailers on a roll
Announcing Fiberflex by PAC Machinery – the future for sustainable non-plastic polybagging for PAC Machinery's Rollbag automatic baggers. Blake will highlight PAC's Machinery's offerings and discuss how Fiberflex pre-opened paper mailers change the consumer experience with curbside recyclable packaging, while making packagers four times more efficient in their operation when compared to hand packaging. Fiberflex high-performance, eco-friendly paper mailers eliminate plastic, are conveniently curbside recyclable and when paired with PAC Machinery's top-selling Rollbag-brand automatic baggers, will help packagers save money with automation. This is where the market is going. Blake will discuss automation and how PAC Machinery is helping companies automate while using sustainable packaging materials.